By Kevin Tejada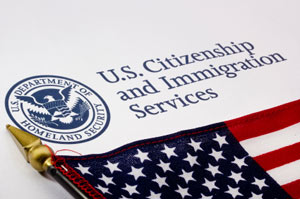 For residents of the Hudson Valley area needing the U.S. Citizenship and immigration services meant having to travel all the way to New York City or Albany. This will no longer have to be the case. The Newburgh Armory Unity Center is pleased to announce the opening of a brand new USCIS Office in our area, which is the only one between New York City and Albany. This new USCIS Office will provide its services to the local immigrant community of the Mid-Hudson region.
Because the only two closest USCIS Offices were located in New York City and Albany, in the past people in need of USCIS would spend a lot of time and money to travel to either one of this two offices. Obtaining the services provided by USCIS is costly and the new office in Newburgh would reduce the cost of loss wages and traveling expenses. The local immigrant community will no longer have to make to spend hundreds of dollars on repeated trips to New York City. The new USCIS office will be accessible to New York residents of Dutchess, Ulster, and Orange, Sullivan, Putnam and Rockland counties.
USCIS agents will provide customer service assistance with:
·
Forms (Petitions/Applications)
·
Green Card Production Inquiries
·
Emergency Advance Paroles
·
General Immigration Information
Getting fingerprinted is a major step in becoming a U.S. citizen. Fingerprinting services will be provided starting Friday, August 29th.
For starters, the USCIS mobile office at the Newburgh Armory will be open two Fridays a month from 8am – 4pm. The Newburgh Armory Unity Center is located in 321 S William St, Newburgh, NY 12550. Days of operation for the remainder of the year are:
August 15, 2014 October 24, 2014
August 29, 2014 November 7, 2014
September 12, 2014 November 21, 2014
September 26, 2014 December 5, 2014
October 10, 2014 December 19, 2014